Kikora 2014-2016: il lavoro svolto in questi due anni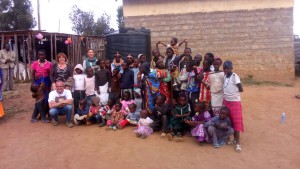 Kikora sta crescendo ed è ormai una realtà conosciuta nella cittadina di Maralal e soprattutto è divenuta un punto di riferimento per i bambini e ragazzi in cerca di aiuto!
Ecco qualche numero sul lavoro svolto in questi due anni:
40 bambini e bambine coinvolti.
13 ragazzi raccolti dalla strada di cui 6 già reintegrati con successo in famiglia
Circa 20 ragazzi e ragazze reinseriti nel percorso scolastico o aiutati a non abbandonare la scuola,8 sono al momento supportati con adozioni a distanza
23 genitori coinvolti , 5 di loro hanno iniziato attività economiche per sostenere la famiglia
8 operatori locali formati e impiegati per gestire il progetto in ogni sua parte
Piú di 40 volontari sia internazionali che locali hanno visitato il centro kikora e portato il loro aiuto
Il nostro sogno è quello di poter aiutare ancora tanti bambini e le loro famiglie. Vogliamo diventare un punto d'incontro e di ascolto per i bambini, i giovani e i genitori della comunità di Maralal. Vogliamo aiutare le famiglie a ritrovare l'armonia e i giovani a costruirsi un futuro di felicitá.
Aiutaci a realizzare questo sogno!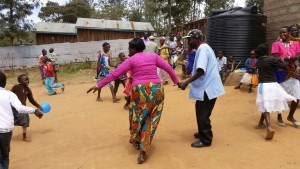 Kikora is growing and it has become a well known reality among Maralal community as well as a referent point among vulnerable children seeking for help.
Some numbers about our achievements of these two year of kikora…
40 children addressed
13 children picked from the streets of Maralal, 6 of them have already been reintegrated in their families
About 20 children reintegrated in school or helped to not drop out…8 children are being sponsored to continue their studies
23 parents involved, with 5 of them small income generating activities have been started
8 local staff members have been trained and hired to implement the project in every aspect. About 40 volunteer both local and international have been visiting the centre and they have brought their help in different ways.
We dream of helping even more children and families, we envision our centre as a reference point where children, youth and families of the whole community can come to meet, share their problems and seek for support.
We want to bring armony within families and help the youth to build a bright future of happiness.
Help us to realise this dream!